Pink Hut Gallery
One or two people have asked for a picture of the hut especially as this is how the site got its name.
Exterior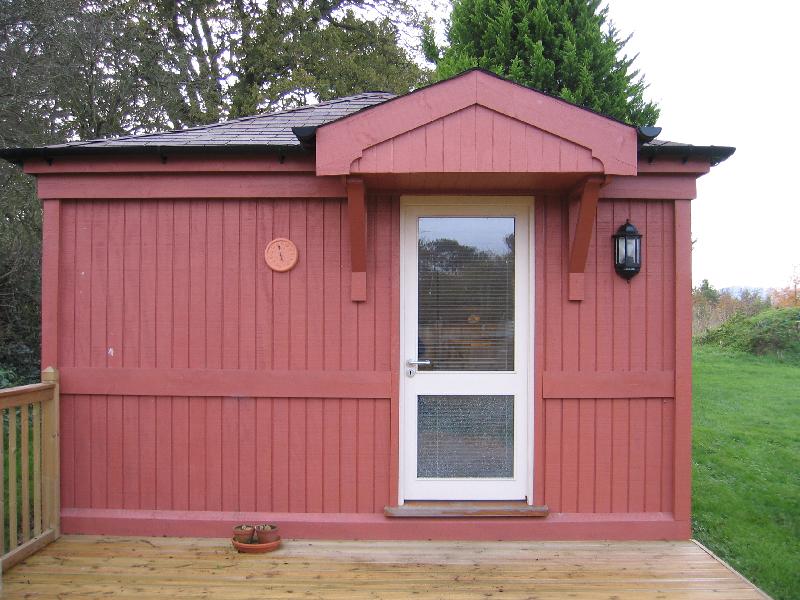 Background image
This is the image used for the page background without the whiteout. As you can see the hut is quite pink. Honest guv it didn't look that pink in the small paint sample we viewed.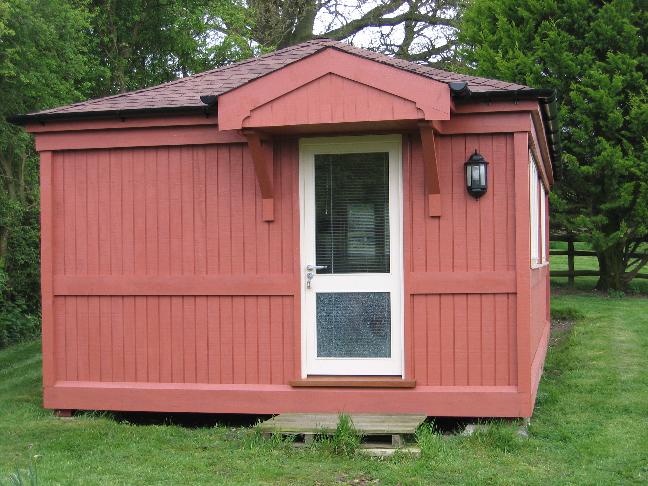 Low cost decking
This shows the ultra low cost decking option (a converted pallet) which served through the first winter while we decided what we wanted in the way of decking if any. The pallet has now been recycled as the base for a tree house/climbing frame elsewhere in the garden.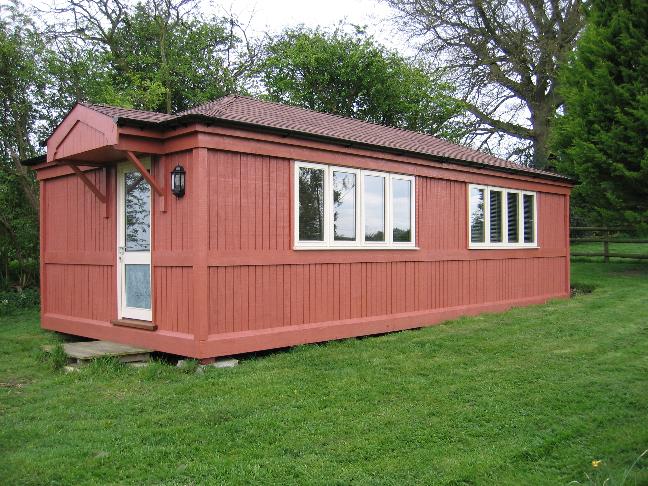 A slight slope
Nothing is flat in our garden and even the "slight slope" in this area required considerable work with the digger.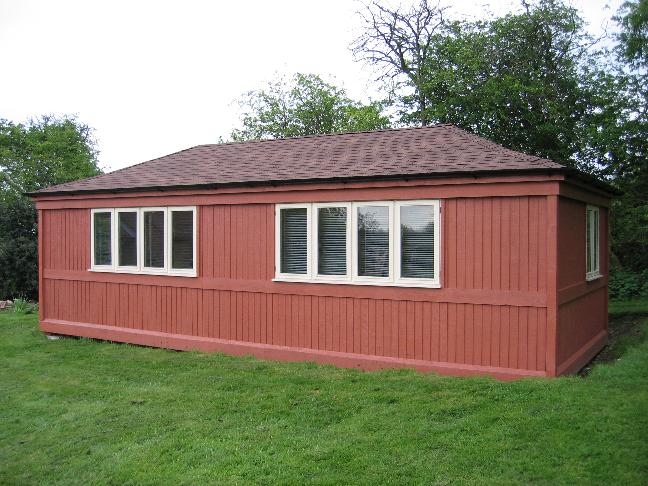 Another angle
The slope is not so obvious from some angles.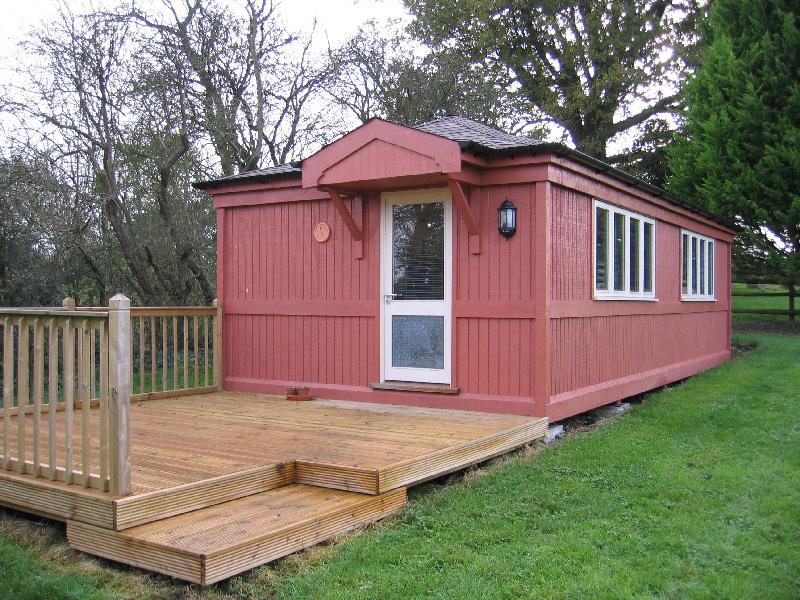 Real decking
At last we added a nice decking platform for summer deck chairs. That slope in the ground made itself aparent again.
Interior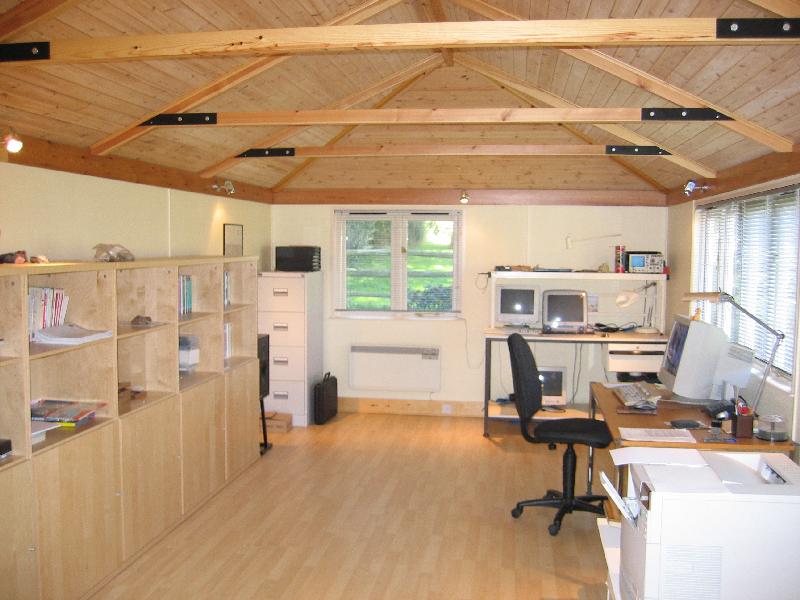 Hut interior
As you can see the hut is well equipped as a study/workroom and isn't pink on the inside. Electric heating keeps it nice and snug throughout the winter and a good standard of insulation keeps the cost down.